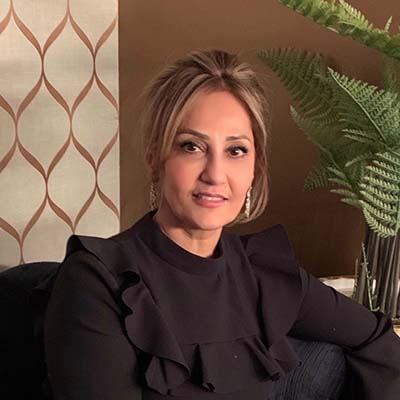 Minoo Pakdaman, LCSW
Licensed in Virginia
Minoo understands that making the decision to reach out for counseling takes a lot of courage. Minoo helps her clients transform their lives by finding the root cause of their issues while focusing on their inner strength and positive coping skills. Minoo facilitates healing by incorporating different therapeutic techniques and by building a safe and secure therapeutic relationship for clients to discover their authentic needs and feelings.
Minoo has extensive experience working with individuals and couples from many backgrounds and cultures. Whether her clients are having difficulty with adjustment issues, recovering from traumatic experiences, solving problems in relationships, or decreasing anxiety & depression symptoms, Minoo will make treatment specific and specialized for her client's individual needs. She also believes that the therapy process can feel positive and she encourages laughter, joy, and genuineness in her sessions.
Minoo is accepting new clients at this time and is available to offer appointments within 2-3 days from initial contact. Book in with her today to get started before her caseload fills up!
Book your 10 minute phone consultation